I started with a backgrounds of butcher paper that I threw indigo dye on while hanging on the clothesline in my backyard.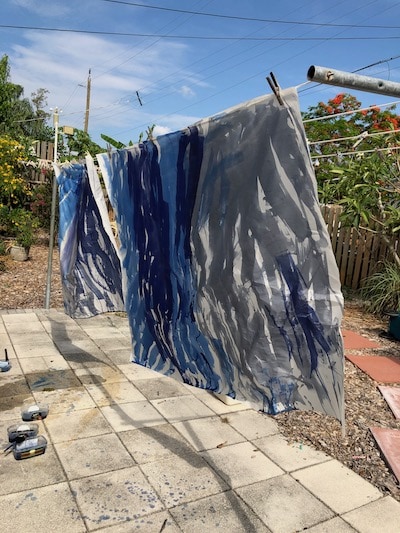 Next, I had brought home newspapers from our hotel in Tokyo which I had dyed in shades of indigo, grey and brown then cut up and sorted by photograph or lettering.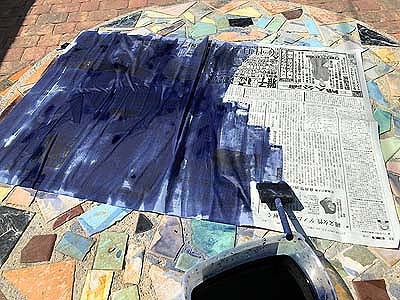 Denim was shredded and glued down to evoke antique Japanese peasant clothing known as "boro". Wax crayons and paint markers gave splashes of color while Japanese Sasheko style stitching was used to tie many of the collage elements together before the panels were then backed with felt made from recycled plastic bottles.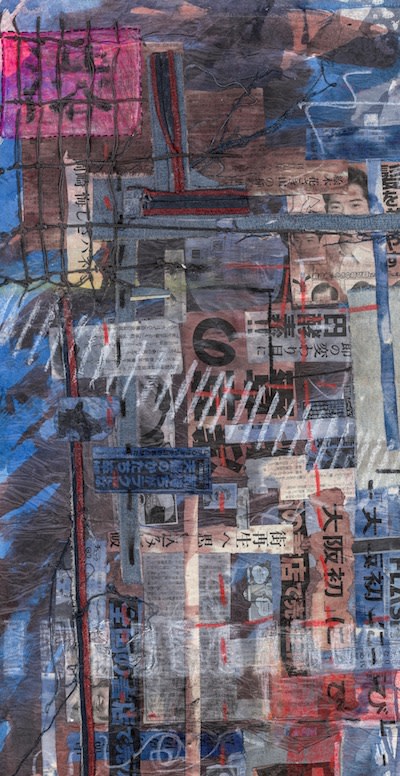 The main tapestry "Shibuya" has been featured in several national and regional exhibitions. It is currently on display along with 40 other selected pieces of artwork at The Vendue Art Hotel, 26 Vendue Range, Charleston, S.C. as a part of an exhibition titled "Inspirational Journey", a tribute to author Pat Conroy. The South Carolina Chapter of the National Association of Women Artists, or NAWA in conjunction with the Florida and Massachusetts chapters is hosting the event. Emily, the gallery curator and judge for this exhibition loved how I used the materials I selected to create a tapestry. I had not thought about this body of work before as being a series of tapestries. I liked the concept so much that I will continue to call my "Shibuya collection a series of tapestries"!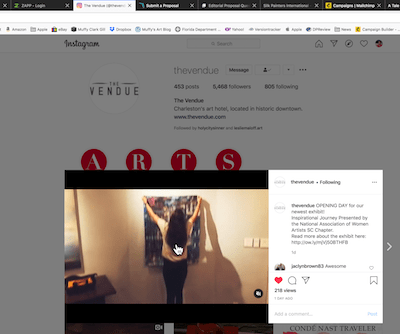 Founded in 1889, NAWA is one of the oldest women's art organizations in the country. The tapestry will be on display through November 29th.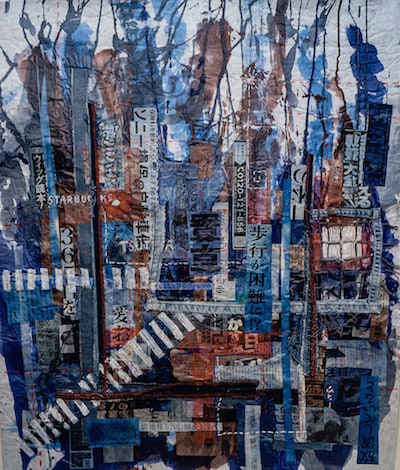 Its sister tapestry, "Shibuya Crossing" has been shown most recently in the regional art exhibition called "Intertwined", held by the Southeast Fiber Arts Alliance. This tapestry is now on view in the 131st Annual NAWA members exhibition. Usually held in New York City, the exhibition has been moved to a virtual display due to Covid 19. You can see that show here. Both tapestries are available for purchase. You can see the other tapestries on display in this series by clicking on this link to my sister website, muffyclarkgill.com