Once we were settled in we took Mia, our Benji terrier down to Ocean Drive, two blocks away. The street used to be known for people driving down the long avenue and cruising, but now had been turned into a pedestrian friendly promenade. Socially distanced people were walking the street checking out each other as well as the restaurants—the restaurants had been allowed to spread out their tables along the southbound lane of the avenue. Menu boards were set up at the entrances of the small fenced outdoor areas. I was surprised and shocked to see how many of the famous Art Deco hotels including a place we had stayed before—The Park Central were closed or were being remodeled! It was sad to see many of these landmarks abandoned.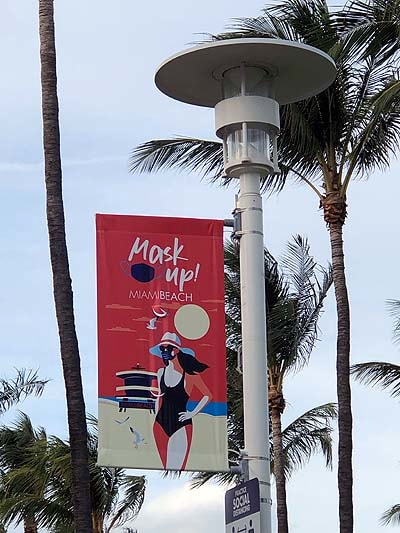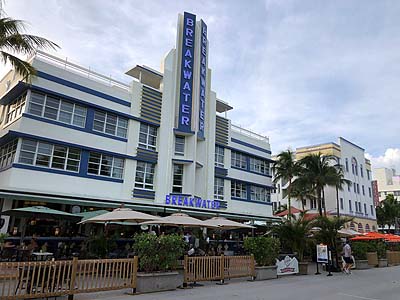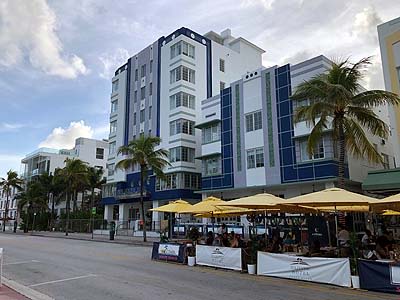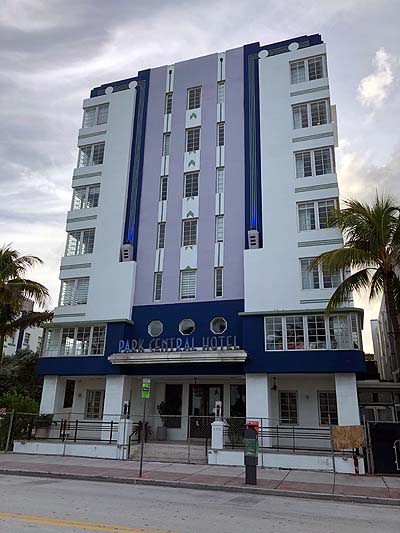 Even the motorcycles on South Beach are pretty wild!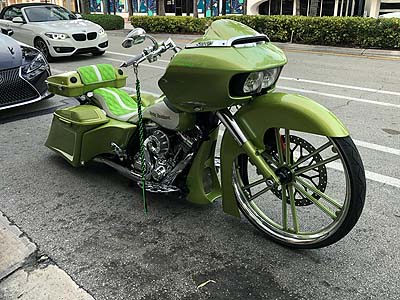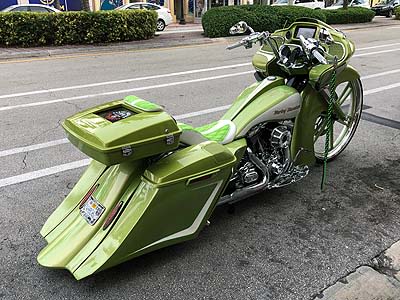 To celebrate my husband's birthday we went online to view participating restaurants in the annual Miami Spice Program: a three course dinner for $39 or a two course lunch for $22. I located a Puerto Rican restaurant: 100 x 35 Cocina con Raices(Kitchen with roots) that had an appetizing menu and offered dog friendly outdoor seating within walking distance from the hotel. (P. S. the program is continuing through October 31 if you are traveling by chance to Miami)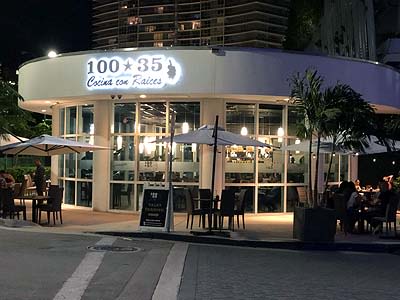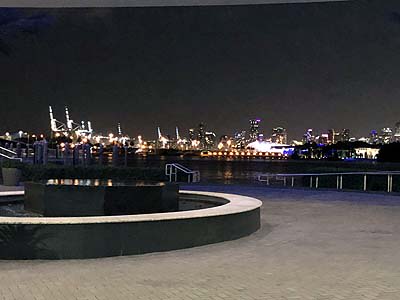 We sampled several different Boriquen dishes and sipped our passionfruit caipirinhia drinks with pleasure in celebration.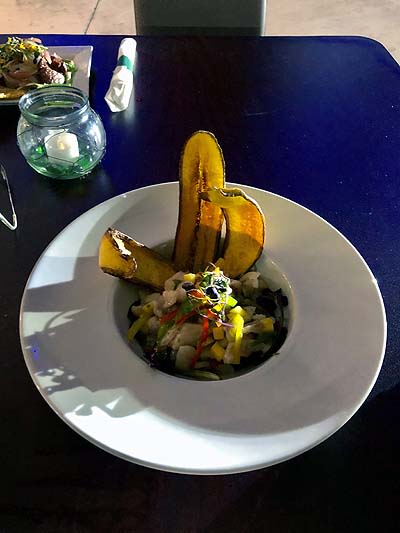 The next morning before leaving we enjoyed an outdoor Cuban style breakfast at a busy locals place across the street from the hotel called Las Olas Cafe. We had slabs of Cuban bread pressed toast served with scrambled eggs, juice and thick sugary Cuban coffee known as Coladas before packing up. (I'm definitely going to go back to my workouts after these indulgences)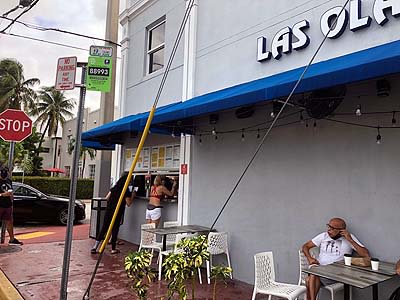 On our way home we stopped to visit Munirah Rimer, a Malaysian woman I had met online who teaches batik classes and a new friend.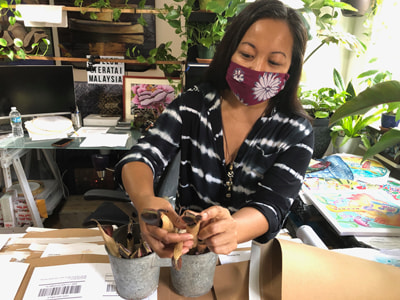 I had wanted to see her teaching studio setup to assist me in teaching my own online classes. We compared notes and she handed me goodies so that I could participate in her next online class using a wax drawing tool known as a tjanting (jan-ting). I have plenty of tjantings in my tool kit but these two were Malaysian made and had wide bowls and adjustable handles. Their shoe shaped bowls hold more hot wax longer so there is fewer opportunities to make mistakes when you are drawing with them.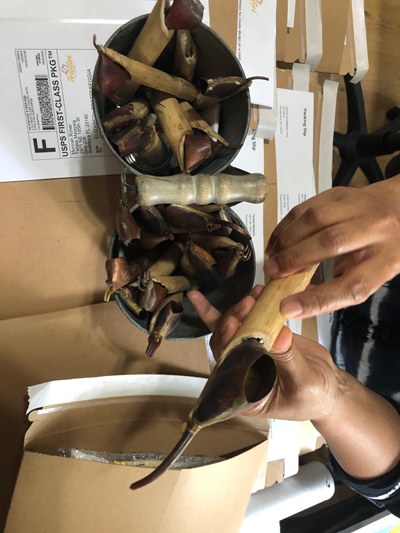 I was excited to take these new "toys" home and start experimenting. Check out her classes and website at terataimalaysia.com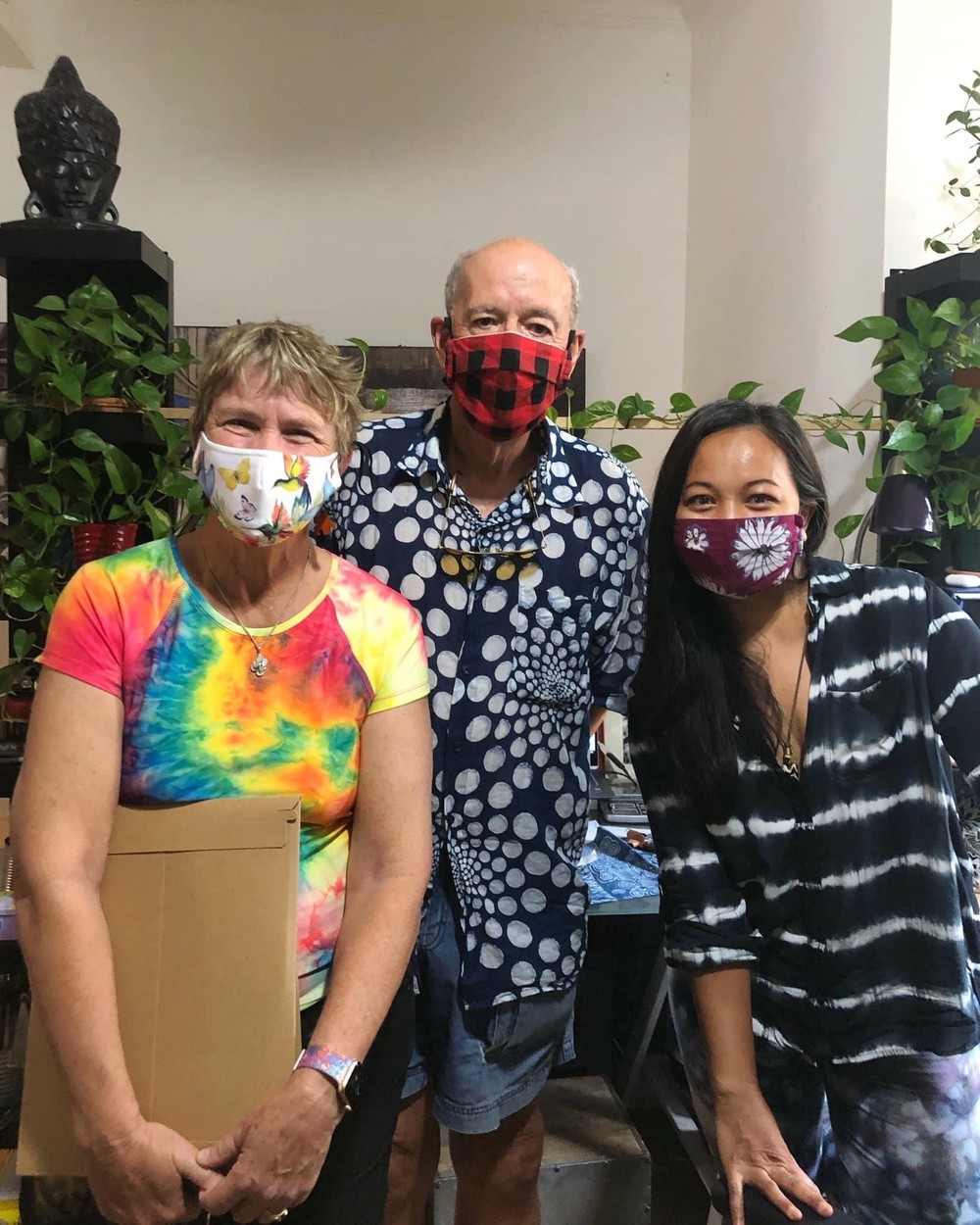 Sadly our celebration journey had to end. Driving through a Summer rainstorm we returned to Naples. My Fall Sale Continues…Save 20% on any painting or print on my website
I'm running this quick sale before the holiday season chaos kicks into full gear.
Get a special gift or two out of the way early, or pick up something new for your own walls!
Through Friday, everything on my website is available at 20%off with coupon code FALL20 at checkout.