We found for our lunch at a former McDonald's turned takeout Japanese restaurant in the town of Clinton and ate our meal in one of the city parks before continuing south. By the time we reached Charleston in the late afternoon it was raining and the roads were choked with traffic. Using the Rover.com app, I had secured a doggie B & B for Mia and we dropped her off with her dogsitter for her two night stay. We were staying at The Vendue Art Hotel, a collection of restored Charleston waterfront warehouses that had been renovated into a hotel and art gallery.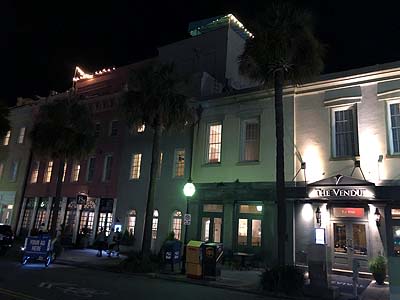 There are two sets of buildings with reception and dining in the main building and 26 Vendue Range the second building and home of their main art gallery. My painting called "Shibuya" was juried into the exhibition called "Inspirational Journey- a Tribute to author Pat Conroy" and was hung in that gallery.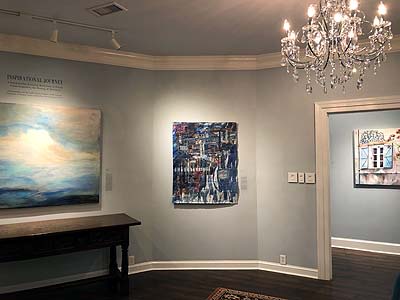 There had been a virtual reception the week before and the hotel had created a virtual 360 degree tour that you can enjoy here—my painting is to the right of the doorway when you enter. I later met one of my fellow members from the National Association for Women Artists members who was in the show with me (and had won first place) for drinks in the lobby the next day. I had booked an inside room as it was the most affordable and had told them that we were celebrating our 35th wedding anniversary. Upon checking in, all very socially distanced, our receptionist cheerfully told us that she loved our room and it was one of her favorites. The bellman carried our luggage upstairs to a suite that had a large king size bedroom with windows looking out at the street below connecting via a small flight of stairs to a beautiful large bathroom with his and her sinks that was a apart of the building next door. A bottle of champagne in an ice bucket arrived a few minutes later. It was a wonderful surprise!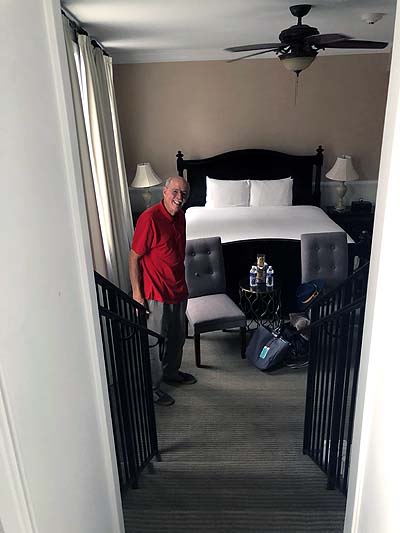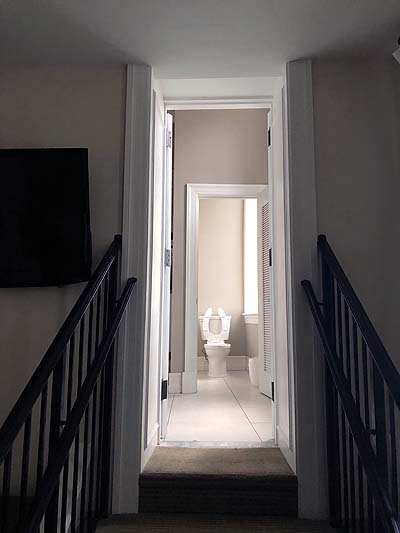 That evening and the next were enjoyed at the hotel as they have a rooftop bar and lounge on the 8th floor of the building with scenic views of downtown Charleston. The hotel had offered a 50% off food and drink package that we took full advantage of.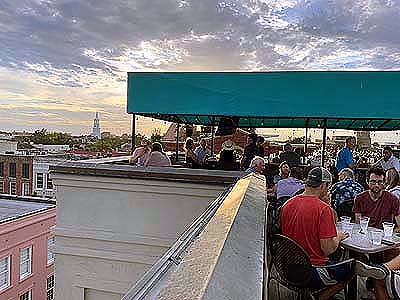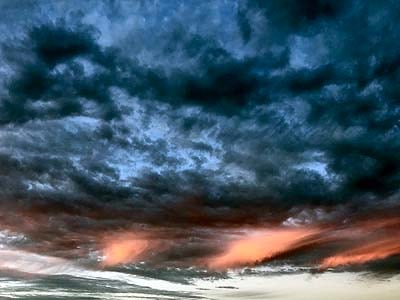 The highlight of our stay(other than seeing the show I was in) was a visit to the South Carolina Aquarium and their famous Turtle Hospital. Through Instagram I had worked out a donation of one of my turtle art prints and a "Tortuga Klutch"handbags for their annual fundraising auction to help support the hospital. In addition to enjoying the many exhibits I especially enjoyed getting up close and personal with the turtles!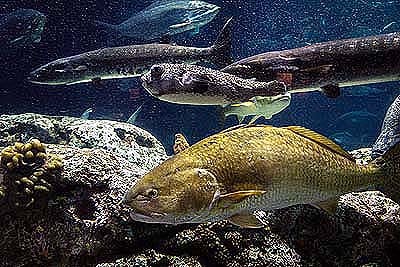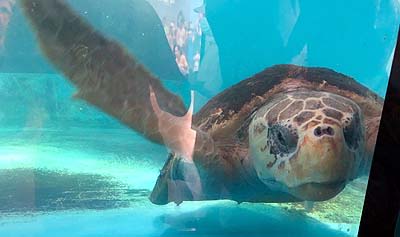 We also enjoyed walking along the waterfront and touring the Fort Sumter museum while we were there. Sadly our stay was brief and we began the long two day drive home shunning the Interstates as much as possible with an overnight stop in Waycross, Georgia. That included one of the best Thai restaurant meals we'd ever eaten at a place called Thai Smilethat we had found via Yelp. It even had a spirit house imported by the owners from Thailand and used as a roof over the bar area!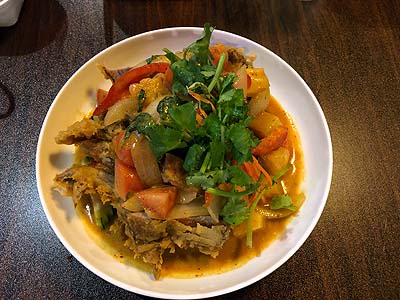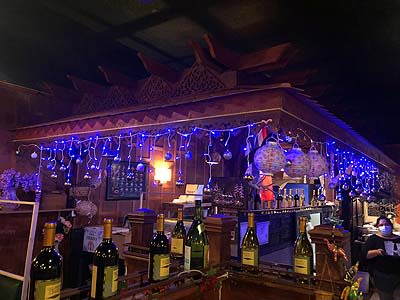 Arriving home the next we were very tired and very happy!