My favorite local source of inspiration for this is the Naples Botanical Garden. Their specialty is plants that grow between the 26th latitudes north and south from all over the world. We have been members of the garden ever since it was a twinkle in founder Bob Reed's eye, over 20 years ago. I go and visit as often as I can to see what is currently in bloom, but sadly I don't go as much as I'd like. Last Sunday it was a beautiful bright and sunny day to visit. It seemed as though around every corner we would see something in bloom, or if the bloom had finished, a shock of seeds or seed pods that lent another dimension to the plant.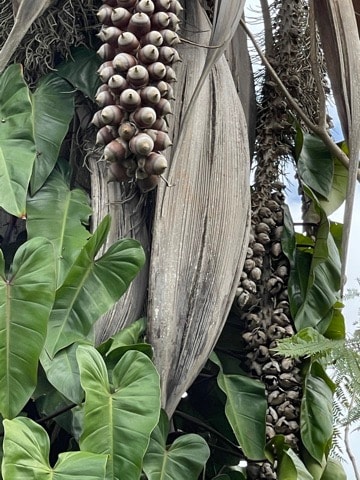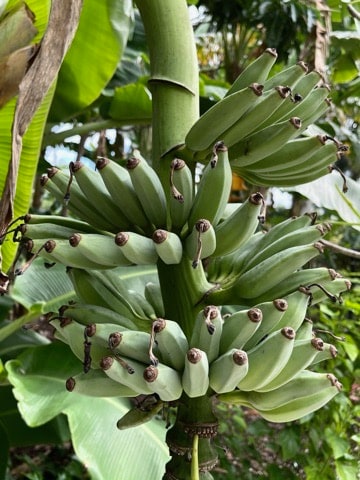 The grounds were set up for their annual holiday "Night Lights in the Garden " event which lasts until January 3. A circuitous path through the grounds takes visitors on a night tour of trees lit up with thousands of bright colored lights. The event has been very popular over the years and is mostly sold out this year with social distancing. My favorite flowers to see are the bromeliads—some with their blooms in shades of pink, blue, and purple contrasting against bright green leaves. The heliconias and costas added color, too…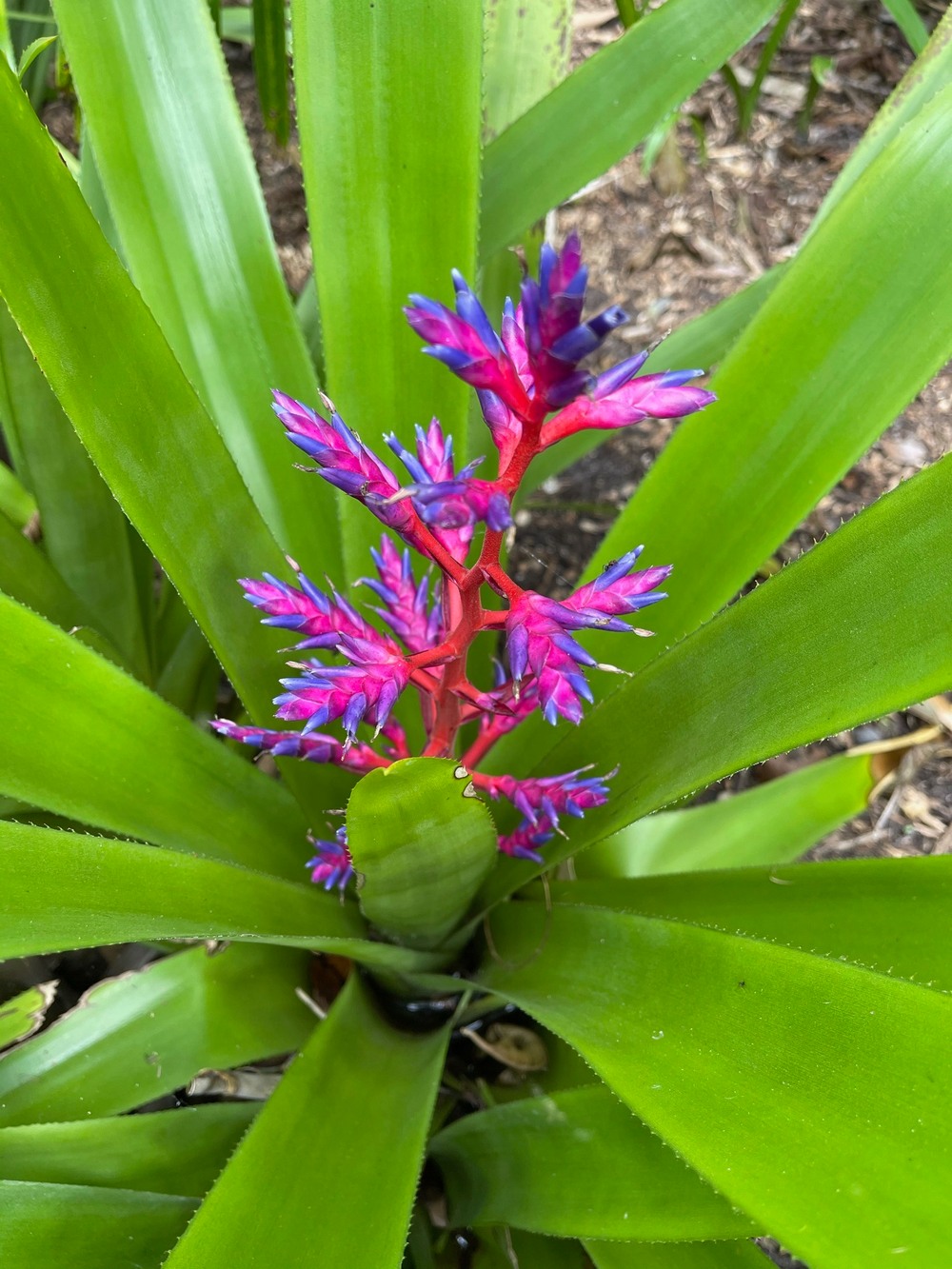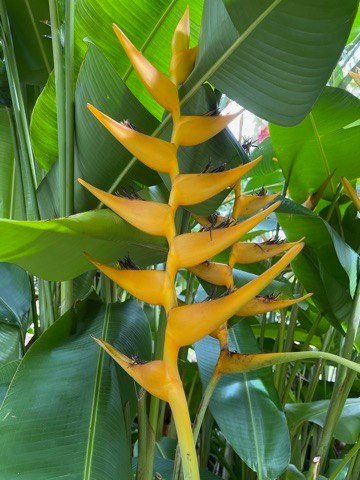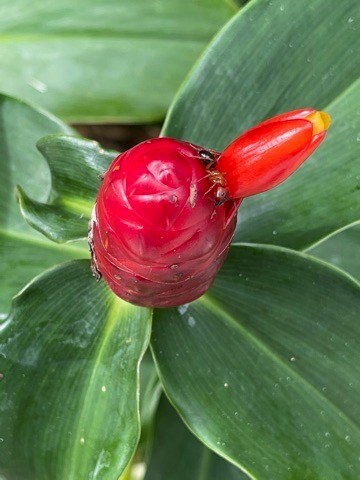 My other favorites are the water lily collection. Flowers and leaves of all sizes and colors makes these favorites stand out. Last year the garden had a festival featuring water lilies from around the world.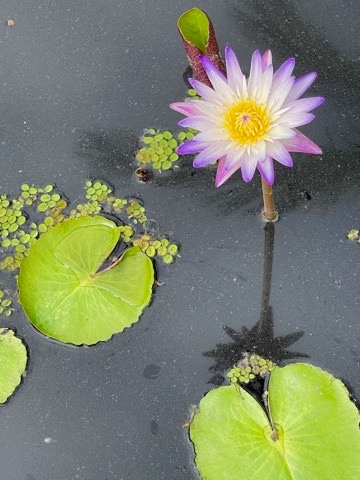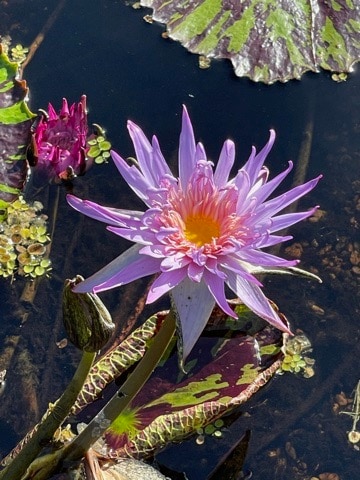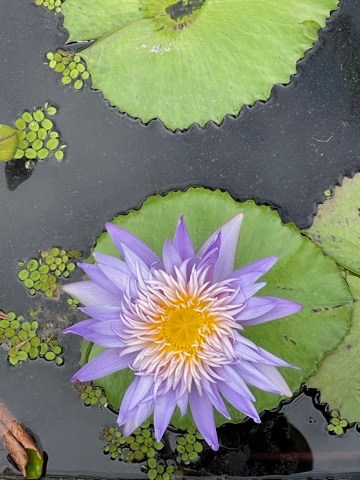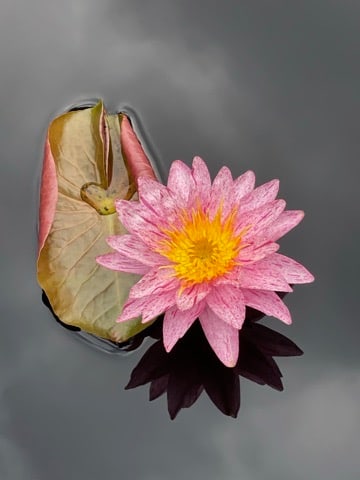 I enjoyed watching a turtle sunbathing on top of one of the giant leaves of a giant Amazonia water lily- He had chewed a hole through the upright edge of the leaf so that he could relax in the sun's rays.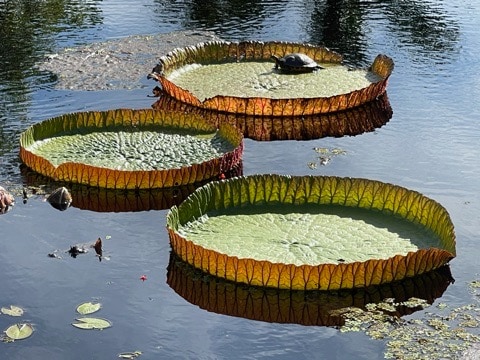 A baby alligator had also creeped in and was sunbathing next to the boardwalk across the pond I checked all of these plants out and then enjoyed lunch outside at the Fogg Cafe next to a pond full of waterlilies. (Hint: check out the Garden Burger Bahn Mi– It's very yummy). Local artist Carmelo Blandino's work was on display in the Kapnick Hall –His paintings feature stylized landscapes filled with big flowers and more color. It was love for me at first sight! His work will remain on display until January 10 and check their calendar-he will also be painting live.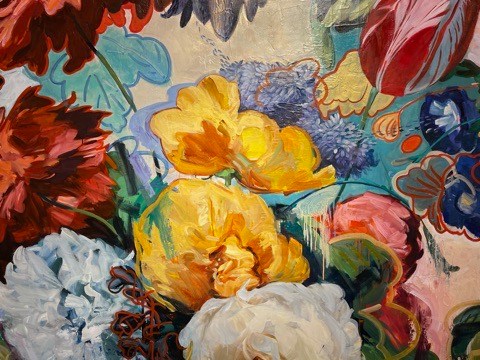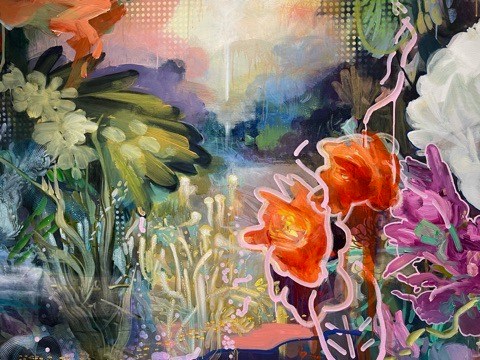 If you have a favorite of these photos that you saw, let me know and I will make prints available on my website so you can enjoy these plants and colors as well!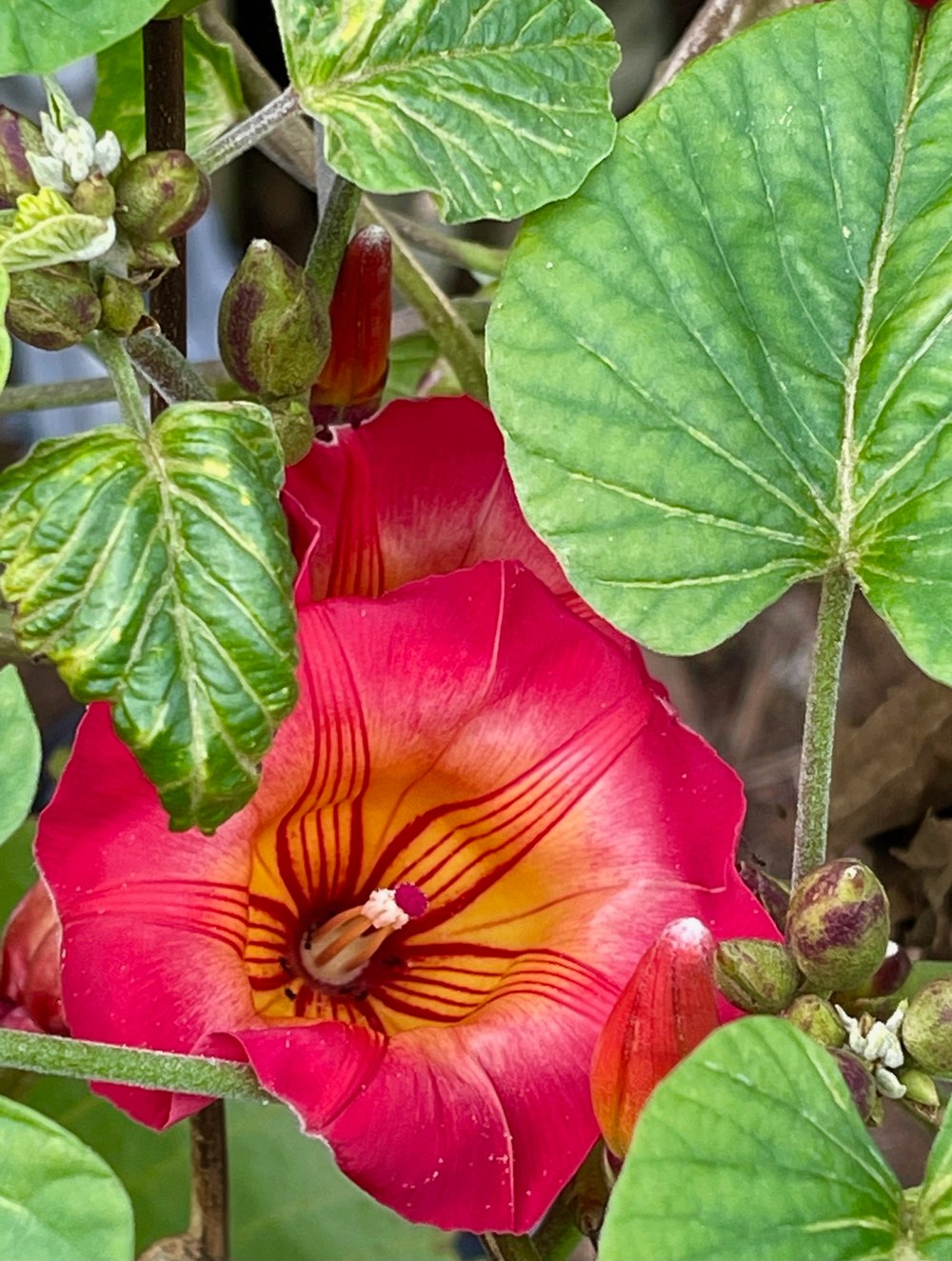 If you get a chance to visit Naples, do make a point to visit the Naples Botanical Garden. Like its plants, the garden is always growing and changing.